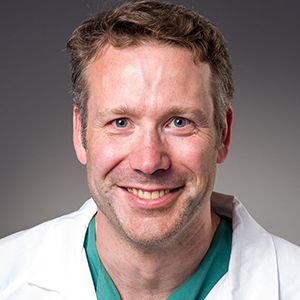 Pischke, Søren
Researcher / Senior Consultant
Oslo
Innate immunity in ischemia/reperfusion injury – transfer to the clinic
E-Mail: s.e.pischke [at] medisin.uio.no
I am a senior researcher at the Norwegian Complement Research Group and senior consultant in Critical Care Medicine at the Clinic for Emergencies and Critical Care, Oslo University Hospital, Rikshospitalet.
My overall research aim is (1) to describe innate immunity mechanisms in ischemia/reperfusion injury and (2) to attenuate the reperfusion injury both in vitro and in vivo with high potential for transfer to clinical studies.
Disease focus is on preventing detrimental effects of ischemia/reperfusion in transplantation (kidney and liver) and myocardial infarction. My group has developed unique models of hypoxia/reoxygenation of cultured endothelial cells in combination with a full blood model and the use of ex vivo machine perfusion to simulate reperfusion in porcine kidneys.
Grants:
Project leader – Open project support by the South-Eastern Norwegian Health authorities (2020-2023) – 9 MNOK
Simon-Fougner Hartmann family foundation (2019-2020) – 400 TNOK
UiO:LifeScience "3DR" consortium (2020-2023) – 3 MNOK
Scholar of the "Young Research Talent" program of the Norwegian Research Council (2018 – 2021) – 9 MNOK
Department of Anaesthesiology Research Grant (2017-2021) – 20% PostDoc position
Supervision:
He is main supervisor of 3 PhD students and 1 PostDoc in addition to co-supervior of 3 PhD students.
Official University webpage