6th NCRG Symposium at Kjerringøy
19 members of the NCRG joined the 6th Norwegian Complement Symposium at Kjerringøy.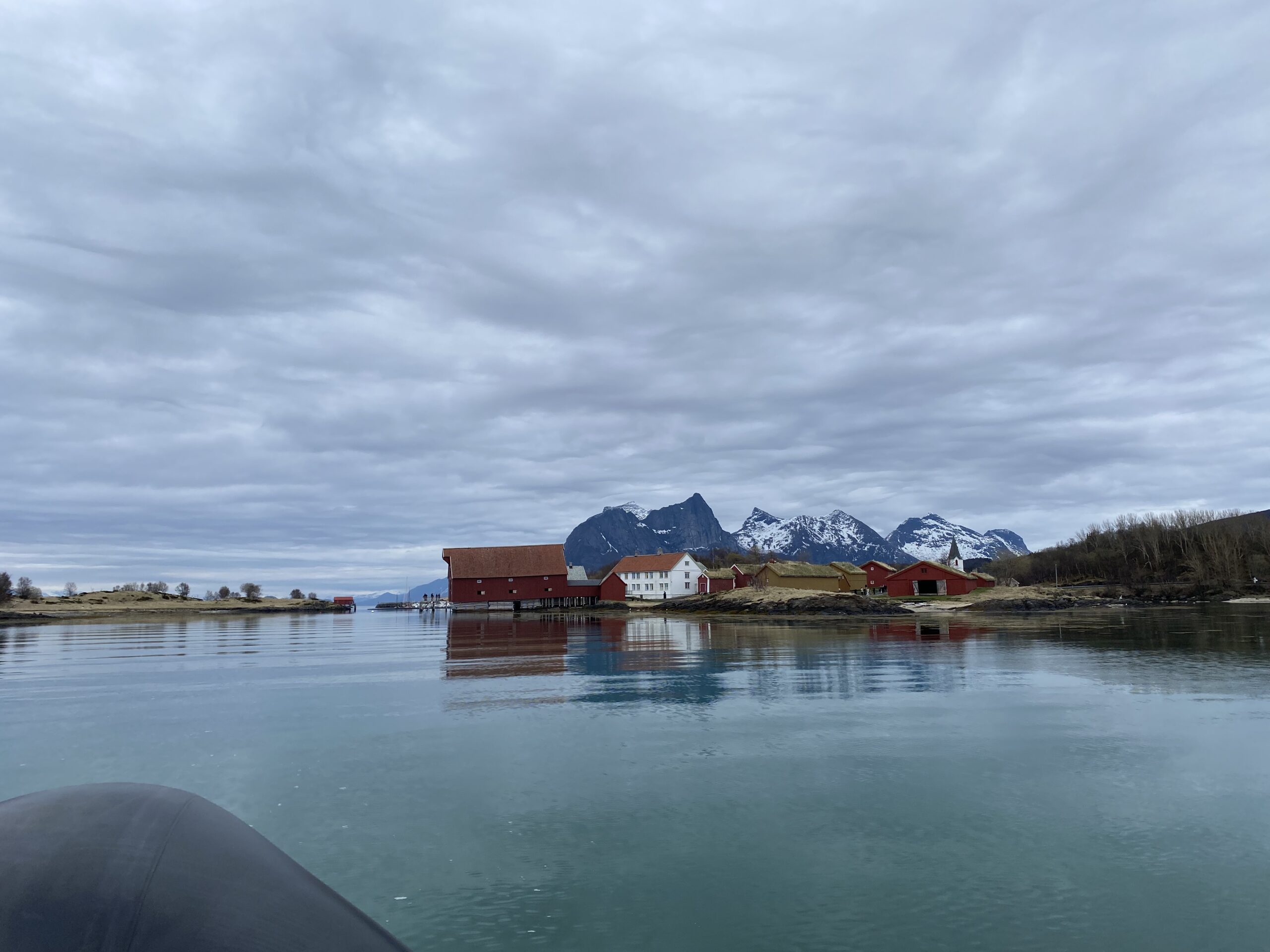 Kjerringøy is an old traditional trading place  located 1 hour from Bodø – either going by bus and ferry, or by a rib boat, as we did.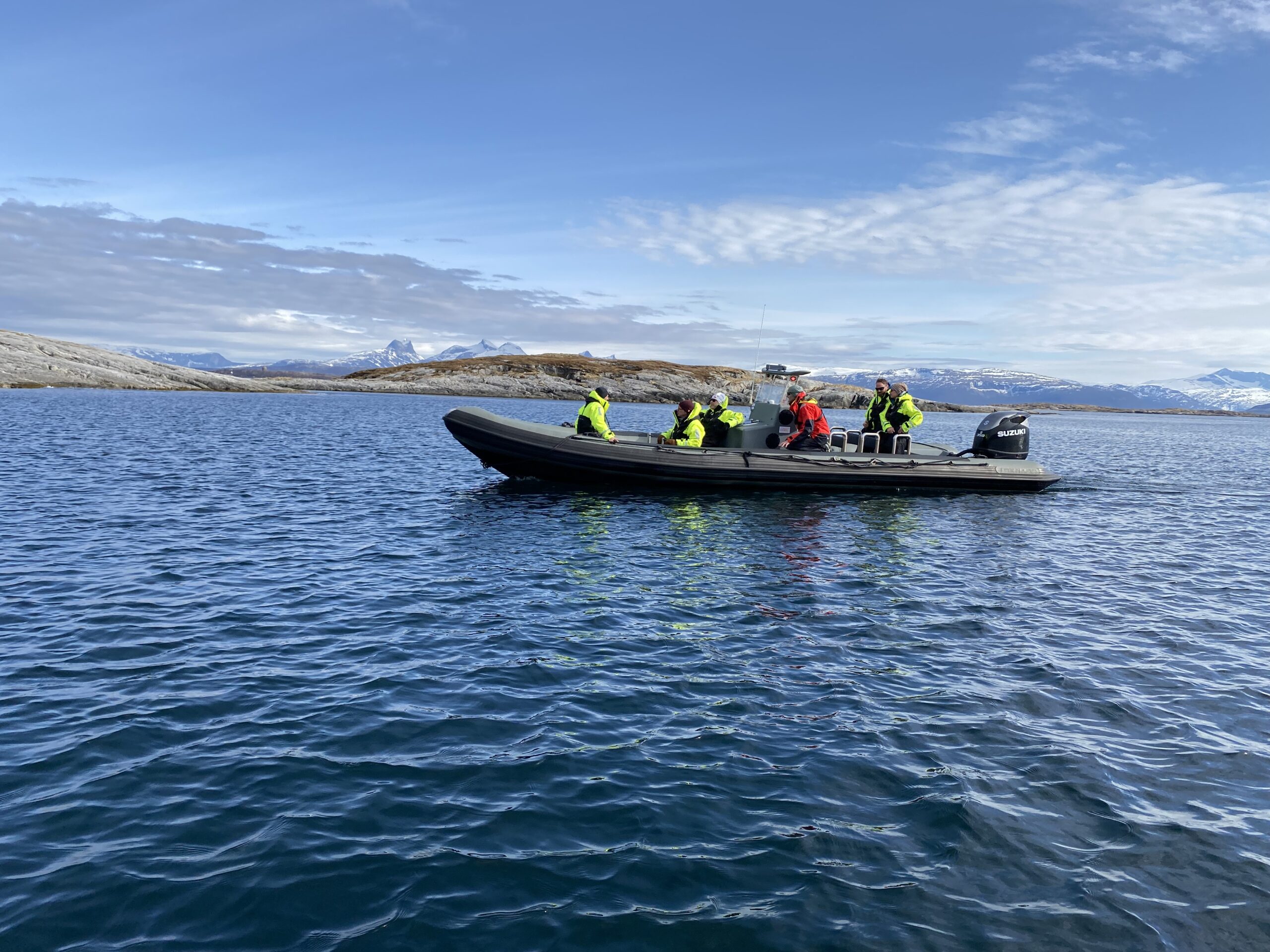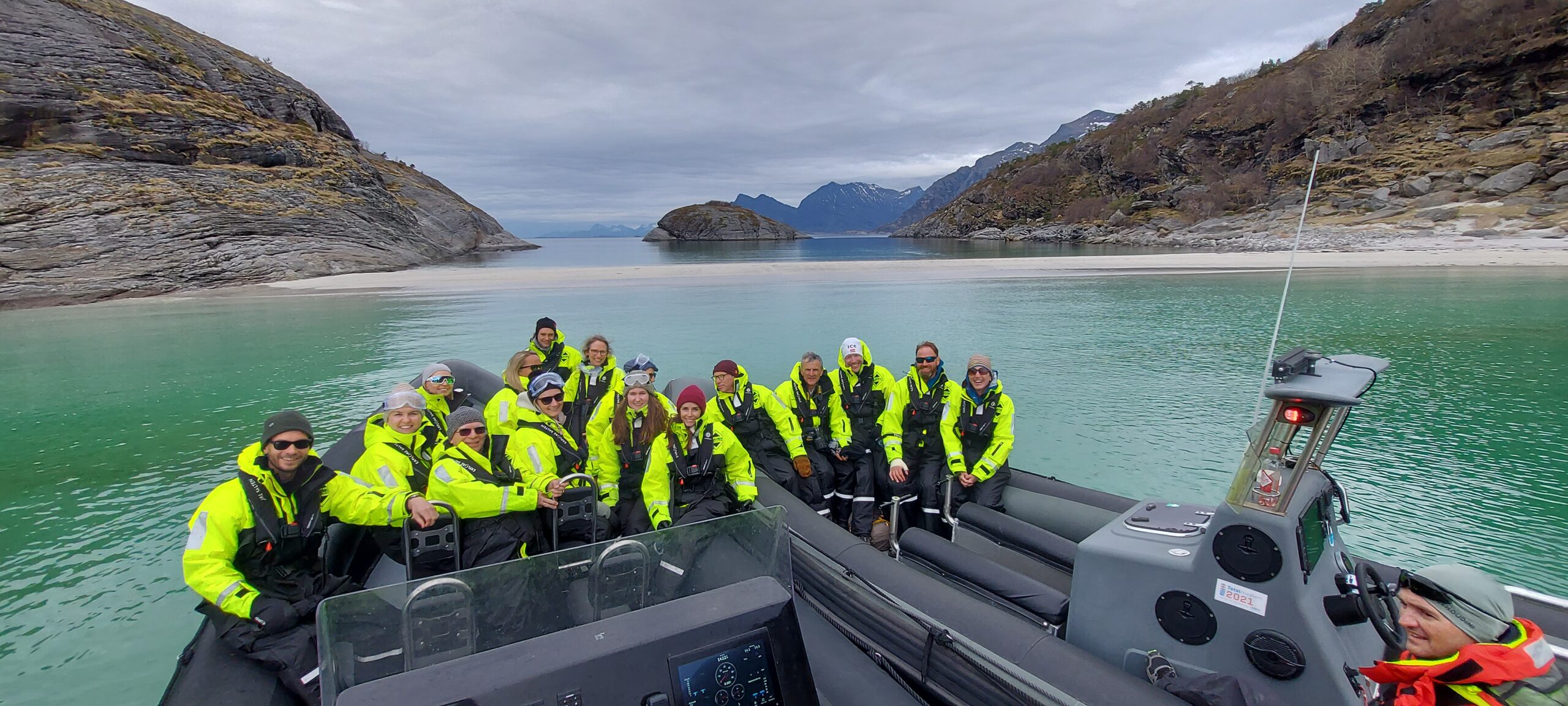 All participants contributed with their scientific topis – an intesive and very inspiring program.
Dorte Christiansen was awarded the 3rd "Hononory Membership" in the NCRG after having worked 26 years whole time for science dedicated to the complement system: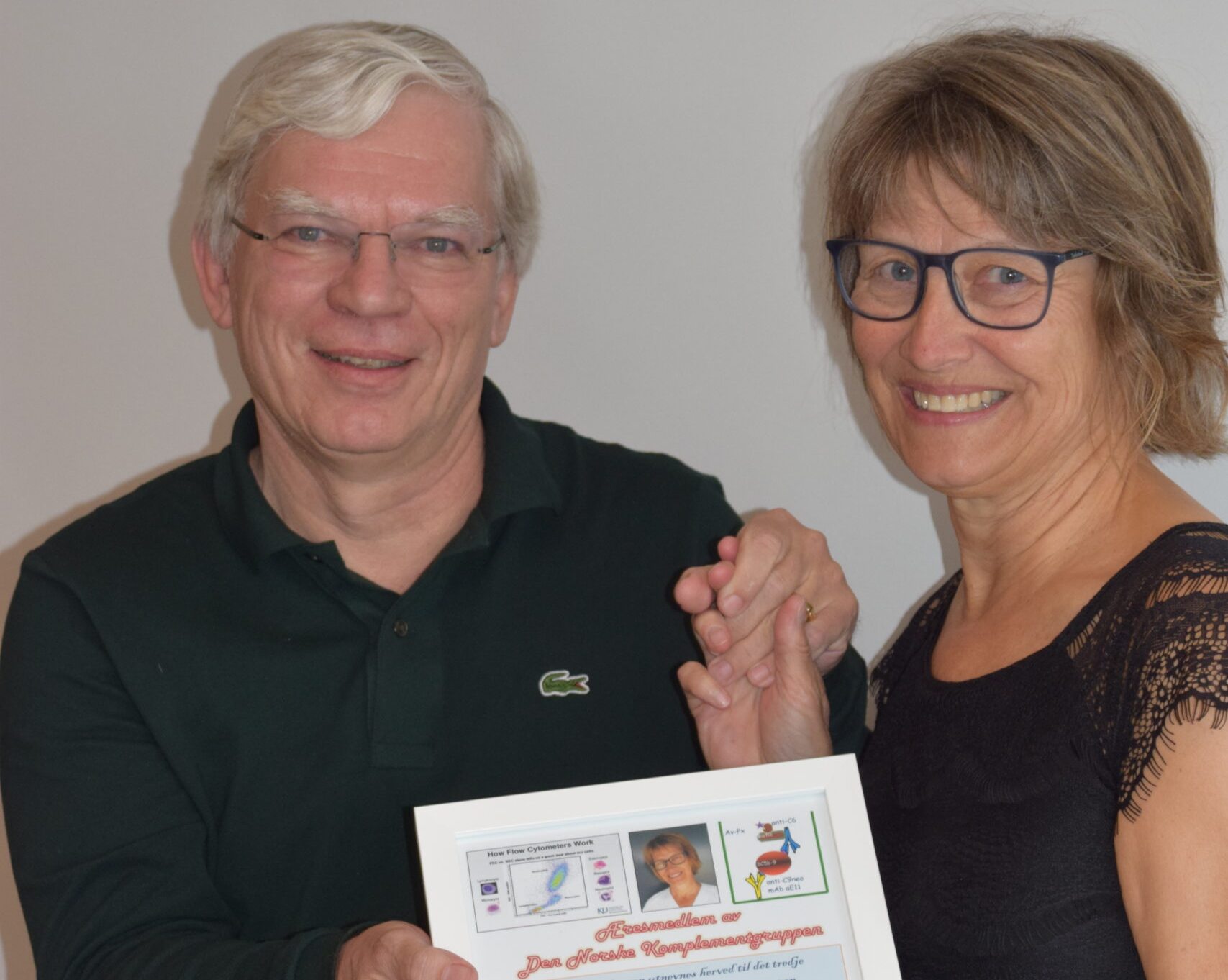 Per H. Nilsson has been a member of the NCRG for many years in Norway. After leaving back to Sweden and Kalmar he is still a member – even the Secretary of NCRG. He has several candidates with collaborating projects with NCRG. The last one is Linnea Andersson, who is a a specialist not only in complement, but also in sewing. She had made a large artistic work – sewing the complement system! Impressive – her art work was given Tom Eirik Mollnes, by Åse Emblem – on behalf of the NCRG, at the meeting at Kjerringøy: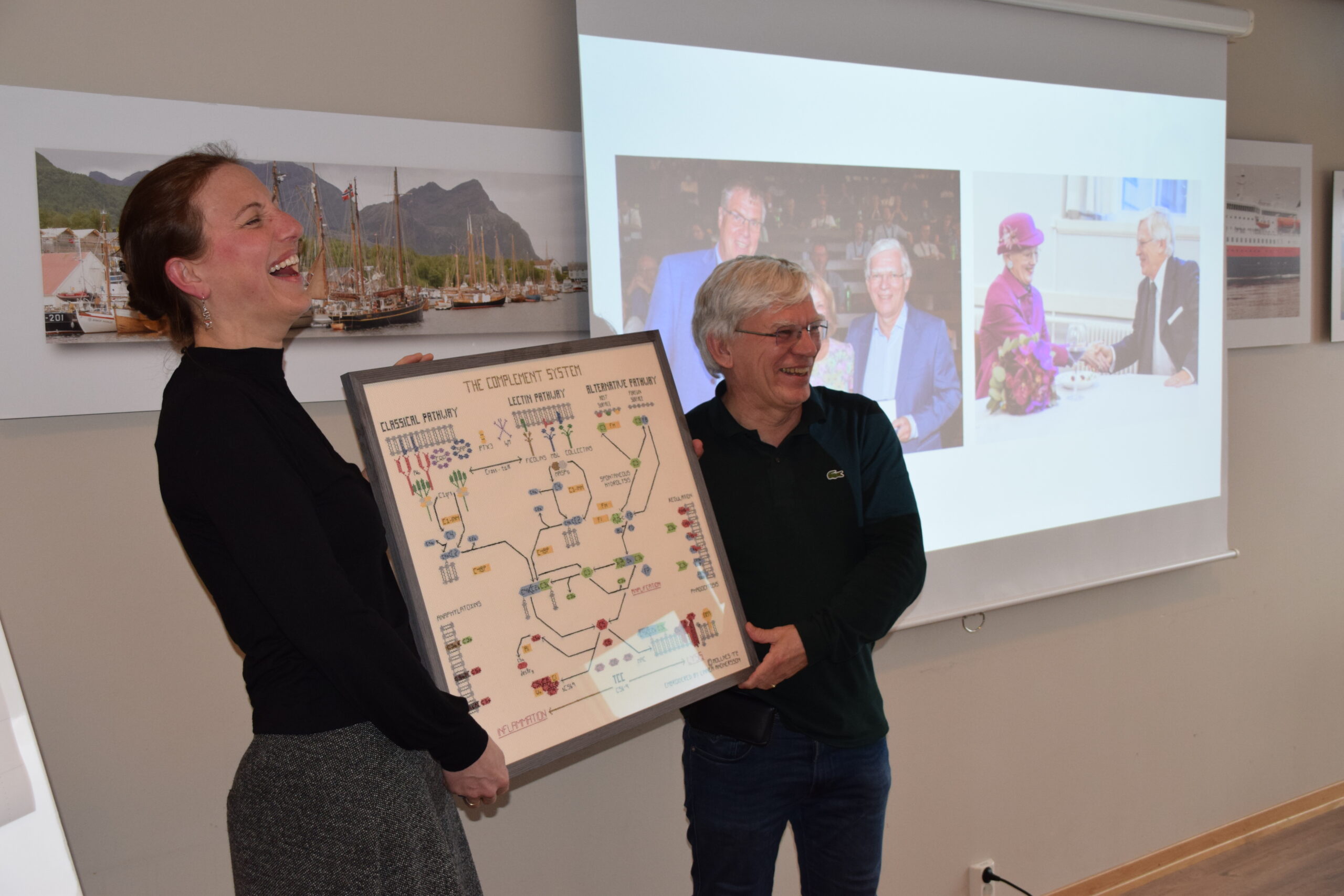 Thanks to all NCRG members for their contribution and collaboration  – and making this meeting to a great success!